And We Danced DJ Entertainment had the time of their lives celebrating with Elese Merkovsky and Michael Tressa in the Aspen Room at Toftrees Resort. Their reception followed their wedding nuptials at the Pasquerilla Spiritual Center on Penn State's main campus which was performed by the bride's uncle, Reverend Paul Merkovsky. Elese wore a stunning sleeveless, lace gown while Mike sported a blue suit and maroon flowered tie. The bridesmaids were arrayed in navy blue, sleeveless gowns, and the groomsmen were attired in gray suits, light blue shirts, and dark ties.
McCarthy Flowers created sensational flower arrangements that were displayed in the Aspen Room alongside the lovely bouquets, boutonnieres and corsages held or worn by family and friends. The bride and groom cut a charming wedding cake created by the bride's aunt. Elese and Mike had a magnificent display of candy and cookies for friends and family to box and take home in celebration of their wedding nuptials. Toftrees' Katie Clegg along with her staff were absolutely fabulous mixing and pouring drinks, creating fabulous displays of hors d'oeuvres and later sliders, and serving the scrumptious meal entrees to guests.
And We Danced DJ Entertainment kept the guests dancing and having fun the entire night. After introductions, Elese and Mike performed their first dance to Francis & The Lights featuring Chance The Rapper's "May I Have This Dance." While dancing in front of the big windows in the Aspen Room, the bride and groom showed off their exciting dance moves. The bride then danced with her father to Rascal Flatts' "My Wish." Next, Mike took the stage with his mother dancing to "When I Look At the Sky" by Train. Mike has an incredible sense of humor, and it showed while cutting the rug with his mom. Later, Elese, Mike, family and friends laughed, sang, shouted, and had an incredible night dancing to the sounds of And We Danced DJ Entertainment. The last song of the night truly expressed the feelings of the happy couple, (I've Had) The Time of My Life.
Mike and Elese met in State College while working for a local television station. They began dating a few months later. The couple moved to Chicago and continued their romance. Mike proposed to Elese at her favorite vacation destination, the Outer Banks in North Carolina. After celebrating, they decided that the best place to hold their wedding ceremony and reception would be in the town that they first met each other, State College, Pennsylvania. Now, their new adventure as man and wife begins.
Thank you Mike and Elese for choosing And We Danced DJ Entertainment to be a part of your wedding day festivities. Good luck in your new life as husband and wife!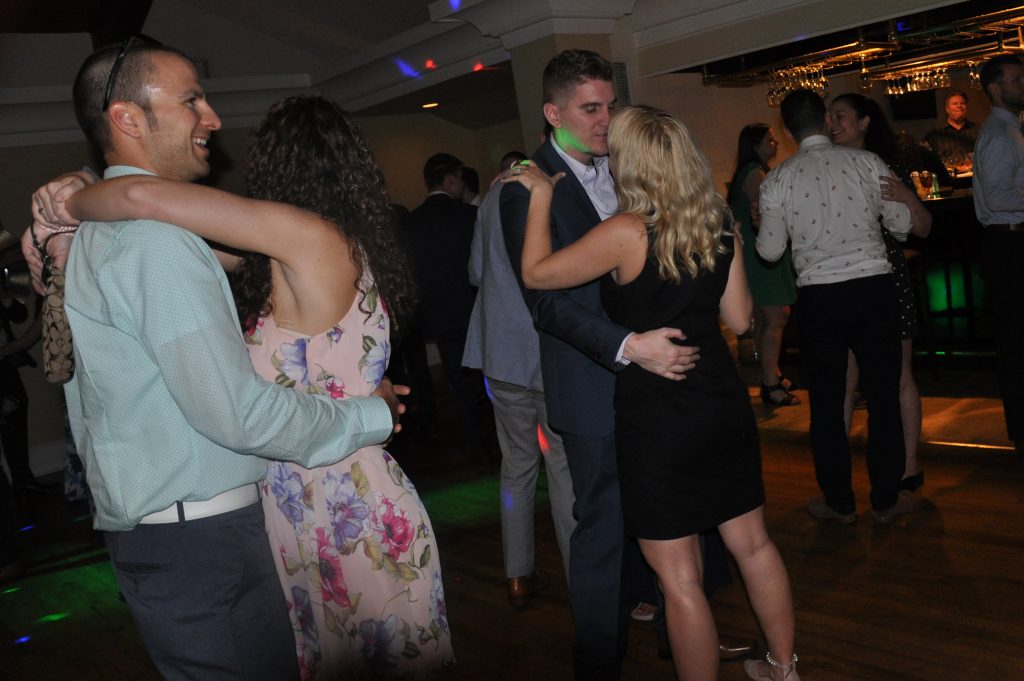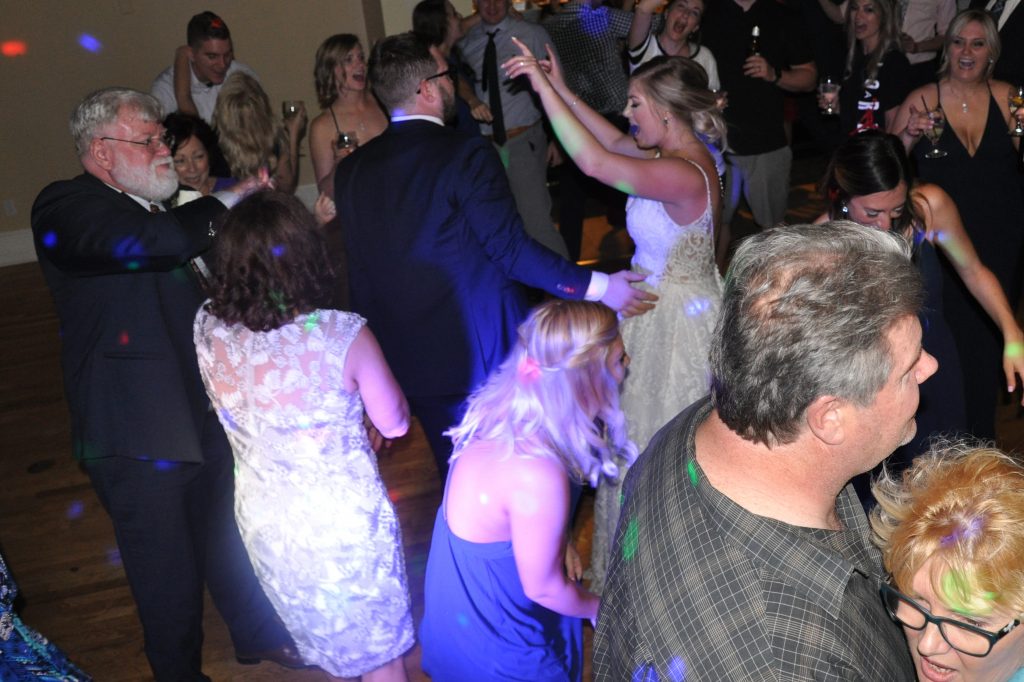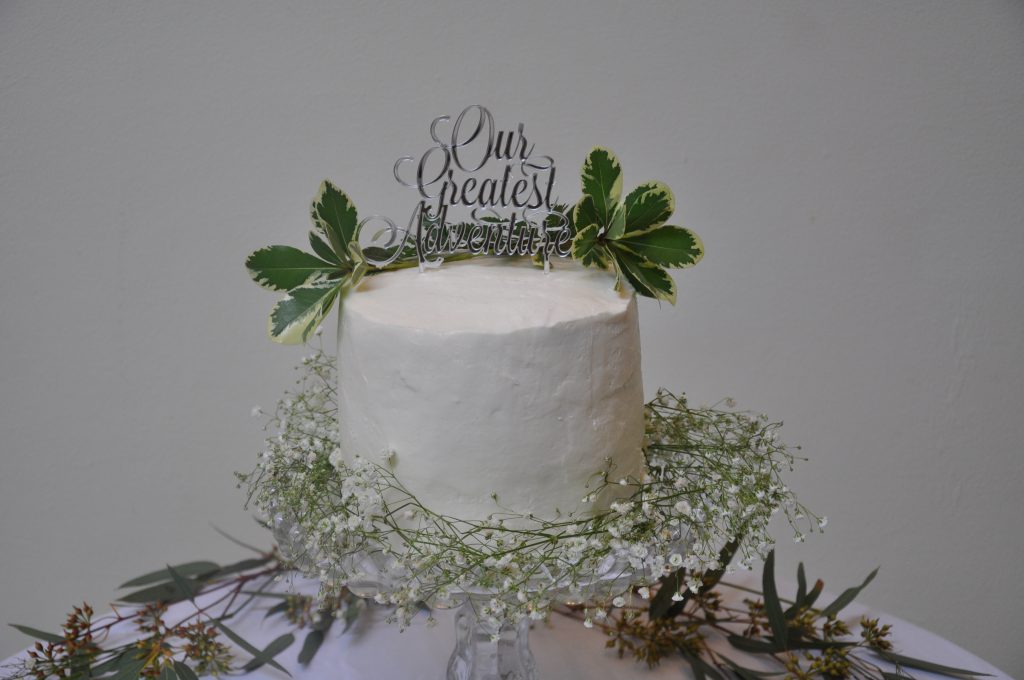 All photos in this blog post by And We Danced DJ Entertainment. Copyright © 2019. All rights reserved.