And We Danced DJ Entertainment performed at the wedding celebration of Haley and Noah held at the Penn Stater Hotel and Conference Center. The happy couple were united in marriage by Sarah Voight at Saint Paul's United Methodist Church in State College, Pennsylvania. Haley wore a bewitching white, three-quarter length sleeved, lacey, and beaded gown from Formalities by Tracina Fisher. The theme for the event was fall coloring featuring brown, plum, and peach colors. The bridal attendants were garbed in delightful plum gowns. Noah and his groomsmen were arrayed in brown tweed jackets displaying a hint of orange and gray pants.
The Penn Stater's Delyn Walker, Conference and Catering Manager, and her staff presented the guests with tempting hors-d'œuvres and a magnificent meal. Avant Garden created the beautiful bouquets, corsages, boutonnières, and table arrangements. Delectable Delights by Heather crafted a gorgeous, tiered wedding cake with two white dogs as the top centerpiece. The featured dogs resembled the two dogs that are part of Haley and Noah's family. The Mane Style coiffed the bride, bridal party, and bride's mother. Bob Lambert captured those beautiful and glorious moments between the bride, groom, family, and friends throughout the day and evening.
Noah and Haley love the classic songs spanning from the 1960s through the 1980s in addition to modern classics. Haley belonged to a swing dance club in college, and many of her friends showed that they could jitterbug and perform ballroom dancing moves. Noah and Haley began the night dancing to Etta James' "Sunday Kind of Love." And We Danced DJ Entertainment opened the dance floor, and friends and family began to shake their booty to the music. Noah requested the "Chicken Dance" be played, and he shook his feathers alongside Haley, family, and friends to the timely classic. Haley's grandfather, who is in a wheelchair, led the dancers in a conga line around the room. Throughout the night, guests were laughing, smiling, and dancing to the beat. In the end, family and friends congregated around Noah & Haley while they danced their final dance of the night.
Thank you, Haley and Noah for choosing And We Danced DJ Entertainment to be a part of your wedding day festivities. Good luck as you begin your new life as husband and wife!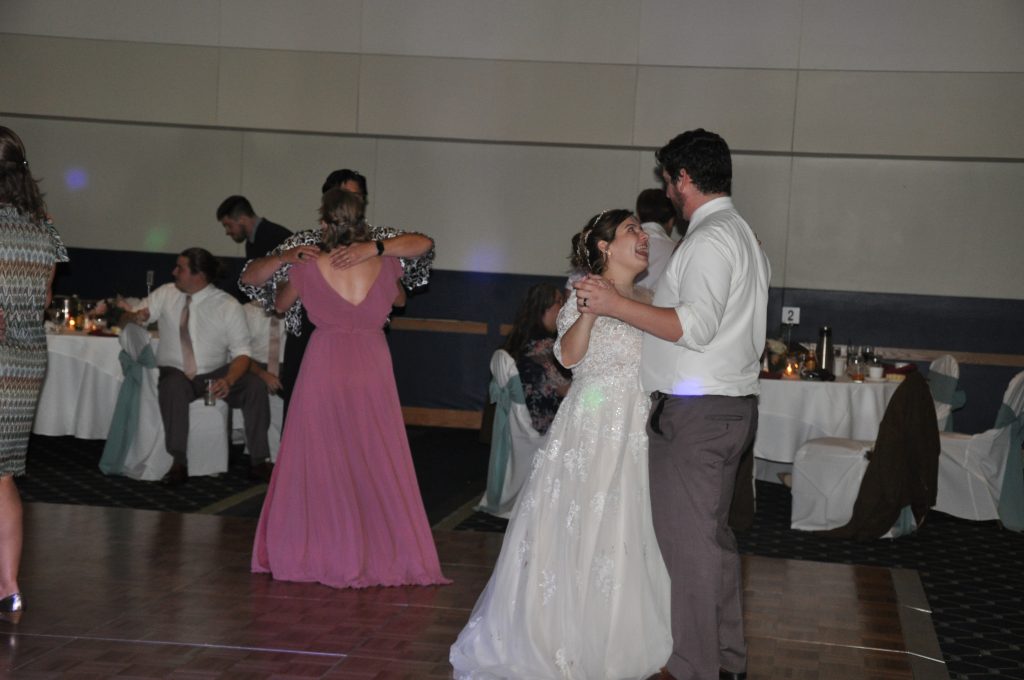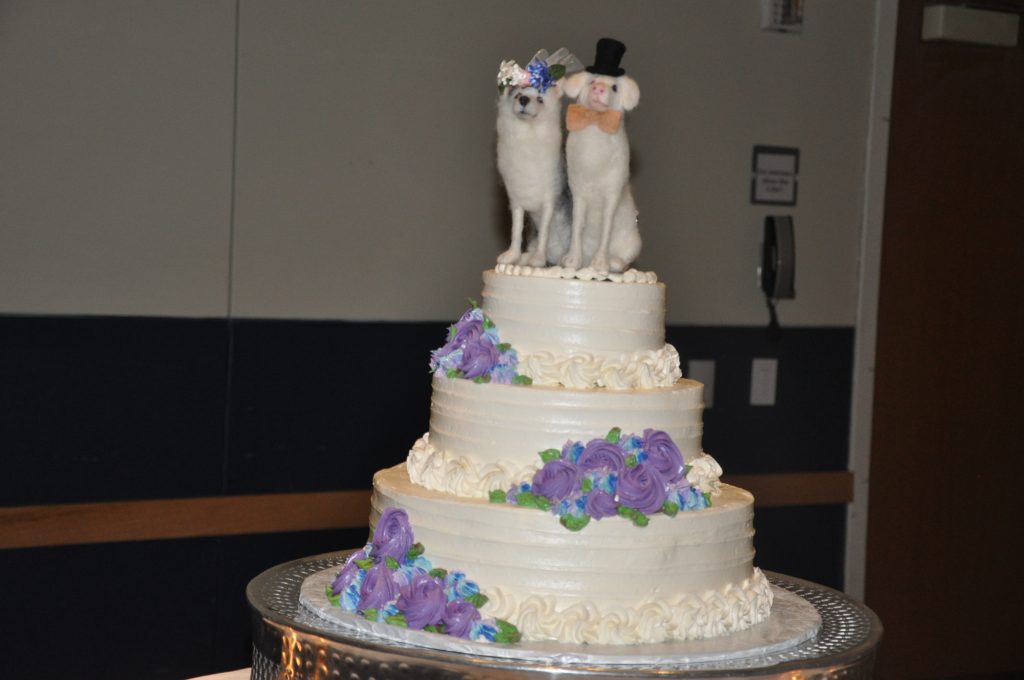 All photos and content in this blog post by And We Danced DJ Entertainment. Copyright © 2022. All rights reserved.