And We Danced DJ Entertainment had an amazing time at the State College Days Inn on April 13th with Penn State's Association of Women in Computing (AWC), the American Institute of Chemical Engineers (AIChE), the American Society of Civil Engineers (ASCE) and the Society of Women Engineers (SWE), as they held their 2018 Semi-Formal with the theme, Under the Sea! The professional groups decorated the room with inflatable sea creatures and mermaids. Balloon decorations were placed at each doorway symbolizing bubbles under the water. A bubble machine was churning a never ending supply of bubbles as the guests danced. And We Danced projected a stunning light show onto the dance floor.
And We Danced DJ Entertainment provided upbeat dinner music to enhance the dinner hour. A little after eight o'clock, the students were ready to have fun. Lights were turned down, and the students began getting up and moving to the music. While some guests left the dance floor to get some fun pictures with their friends and significant others at the photo booth provided by Lotsa Laffs Photo Booths, many began to sway and get down to the throbbing dance music. By the third song, the dance floor was packed with guests partying. Lights were flashing while bubbles were brewing as guests performed the Cupid Shuffle and Cha Cha Slide. The guests were having such a great time!
Penn State University has various professional engineering societies geared towards various engineering backgrounds. Each society meets on Penn State's campus and can be found online with meeting times and locations. If you have interest in any of these groups, please look them up online!
When And We Danced DJ Entertainment announced that the semi-formal would be ending, the guests thanked us and said good-bye.
And We Danced DJ Entertainment can't wait to party with these fine folks in 2019!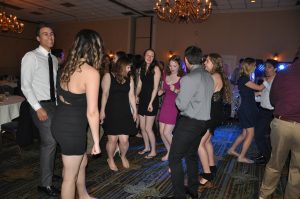 I'm Glad That I Came Tonight!
These Bubbles Are Really Cool!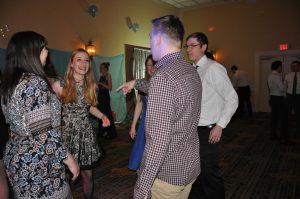 Alright, What Should We Do Next?!!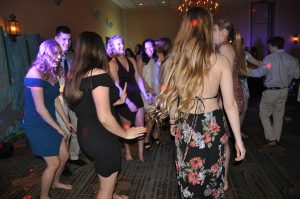 What Song Should We Ask The DJ To Play Next?
A Great Night For Friends!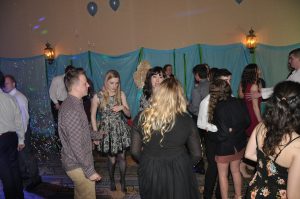 It Really Looks Like We Are All Under The Sea!
Look At Us All Dancing Together!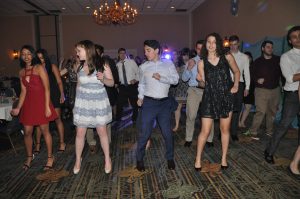 We Really Love The Cupid Shuffle!
All photos in this blog post by And We Danced DJ Entertainment. Copyright © 2018. All rights reserved.