And We Danced DJ Entertainment provided music for Penn State's Pi Beta Phi sorority formal the other night at the Federal Taphouse. The sorority members and their dates were dressed to impress that night. As they entered the venue with their significant others, music was playing while dance floor lights were flashing. Guests quickly began to sample the buffet line, gather among friends, snap some photos to celebrate the night, and dance to the incredible music.
Pi Beta Phi members and guests were not camera shy that night. And We Danced snapped some gorgeous photos of members throughout the night. Couples and friends always stopped and smiled for the camera. Take a look at the spectacular shots we took of Pi Beta Phi and guests at their 2018 formal!
The dance floor was packed the entire night! Music spanned the genres. No one was left out. And We Danced even slowed it down to give couples a chance to sway and sing to their significant other. As with all of our events, we demonstrated a deft ability to read the crowd and create the perfect entertainment! We really enjoyed the acoustics and stylish setting of the State College Federal Taphouse!
The night was going great until the witching hour. The party was over, but guests wanted encore music to continue dancing the night away. The Federal Taphouse needed to reopen for their clientèle, so the marvelous party had to end. As the party ended, the guests fist-bumped and thanked us for an awesome time. The Federal Taphouse staff were dancing away while cleaning up and also said thank you for the marvelous music. This was clearly a night to remember for all!
Thank you Pi Beta Phi for allowing And We Danced DJ Entertainment to be a part of your 2018 formal event!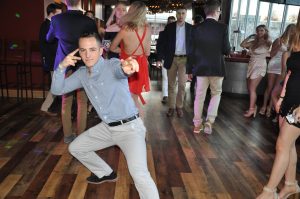 I Can Really Get Down, Man!
Friends Forever!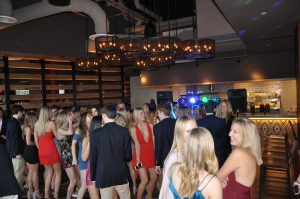 Packing The Dance Floor!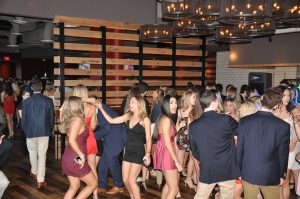 No Way We Are Going Home Any Time Soon!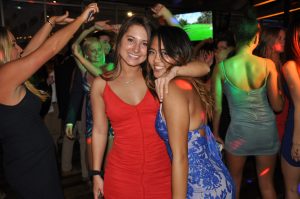 Look At Us Pose!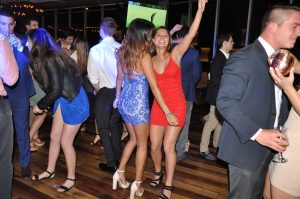 Gettin' Down!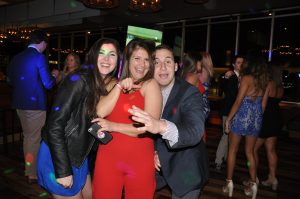 So Much Fun!
Swayin' To The Music!
All photos in this blog post by And We Danced DJ Entertainment. Copyright © 2018. All rights reserved.