And We Danced DJ Entertainment had the pleasure of providing the musical entertainment and emceeing for Michelle and Brice's wedding reception held at the Graduate Hotel in State College. Michelle wore a beautiful white, short sleeve wedding gown with wonderful lace and jewel embellishments from Formalities by Tracina Fisher. Since Michelle loves peacocks, she chose the colors displayed on a peacock, teal and blue, for her attendants' gowns. Brice and his attendants sported black suits embellished with a peacock feathered boutonnière. Deacon David Lapinksi performed the wedding ceremony for Michelle and Brice at Our Lady of Victory Catholic Church.
The Graduate's Director of Sales, Jessica (Jacoby) McCloskey, and her staff presented the guests with tempting hors-d'œuvres and a magnificent meal. Pocketful of Posies' Emily Rickard created the beautiful bouquets, corsages, boutonnières, and table arrangements with peacock colors and feathers. Dolce Vita Desserts crafted a splendid rendition of a peacock with feathers flowing down the tiered wedding cake. Michele Glunt of Cherry Lane Salon coiffed the bride, bridal party, and bride's mother. Daniel James Photography captured those beautiful moments between the bride, groom, family, and friends throughout the night.
And We Danced DJ Entertainment had the crowd rocking the entire night. From the first to the last dance, Michelle and Brice were displaying their dancing moves. The newlyweds started their night dancing to Tina Turner's "The Best." Later, family and friends cuddled up to their mates while enjoying some slow moments on the dance floor. The crowd continued to have fun performing the dance routines for familiar line dances. Michelle and Brice could always be seen hugging, kissing, or smiling at each other throughout the night.
Thank you, Michelle and Brice for choosing And We Danced DJ Entertainment to be a part of your wedding day festivities. Good luck as you begin your new life as husband and wife!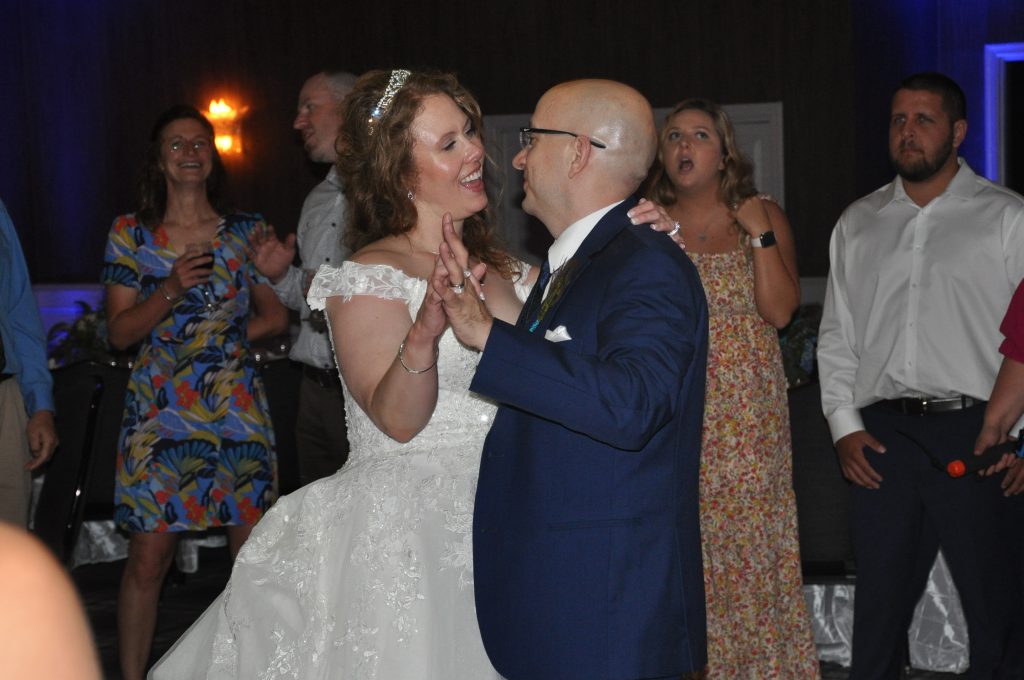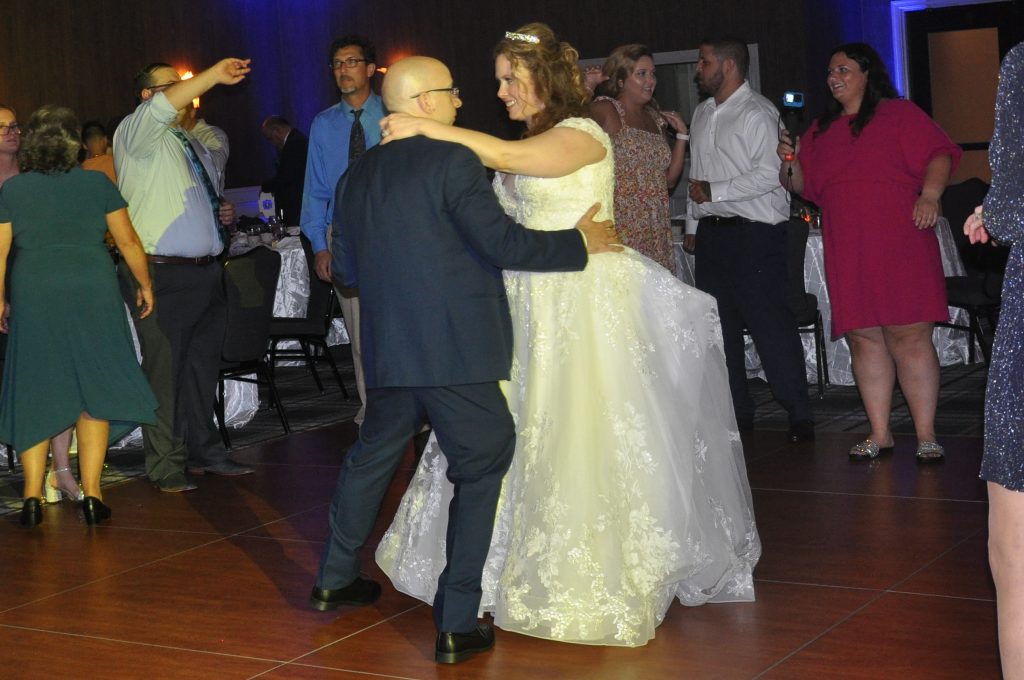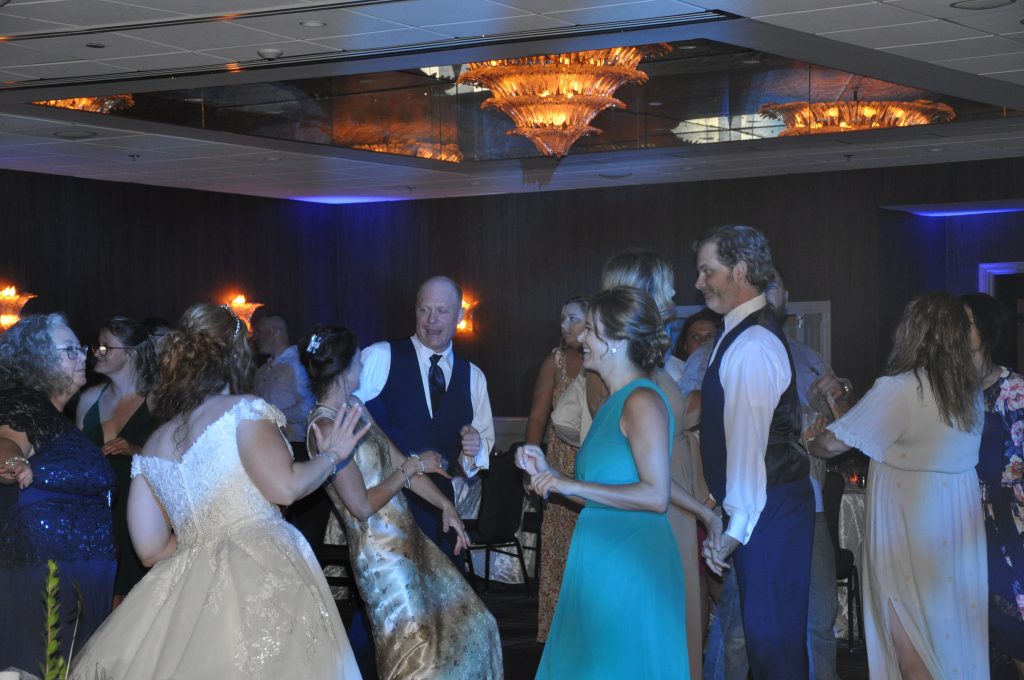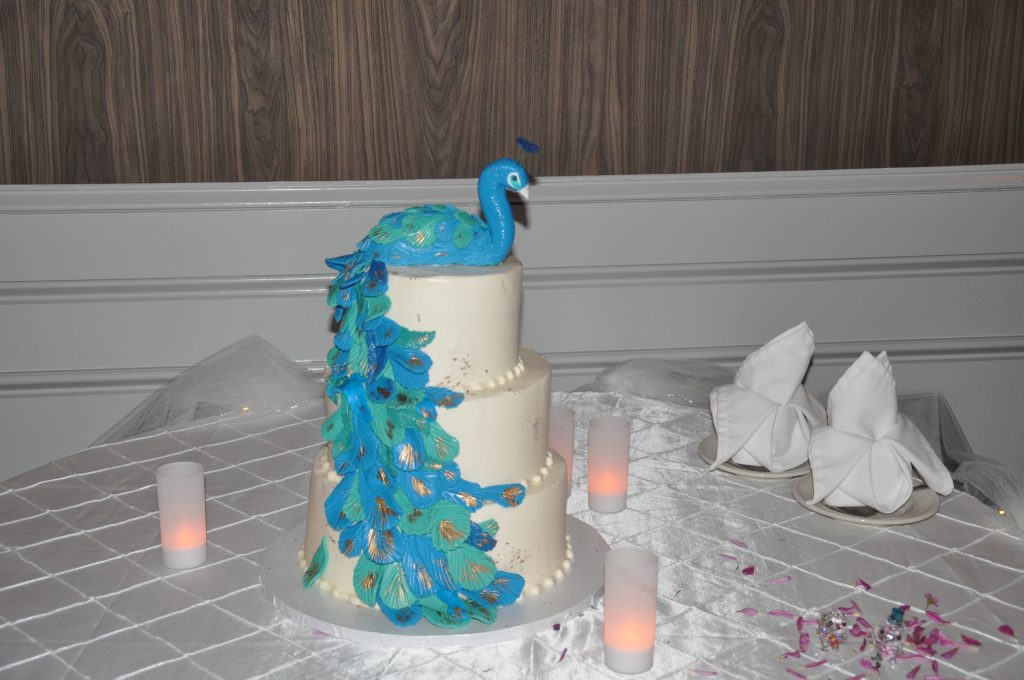 All photos and content in this blog post by And We Danced DJ Entertainment. Copyright © 2022. All rights reserved.