And We Danced DJ Entertainment had the pleasure of celebrating the marriage of Phillip and Samantha at Dunkled Acres in Jersey Shore, Pennsylvania. The couple chose a Quaker wedding officiated by the bride's father to be united in marriage. Samantha wore a gorgeous, lace, beaded, mermaid style, sleeveless, white wedding dress with train, from Tanya's of Montoursville, to celebrate her nuptials. Her maid of honor wore a black, sleeveless, full skirted, black gown. Philip was garbed in a black shirt, pants, vest and tie. His best man was clothed in a black suit, white shirt and a black tie. The bride used a hint of gold when accenting the black color scheme.
Hair Studio 35 of Lock Haven coiffed the lovely bride, her maid of honor and family members. Mel's Diner and Cafe of Montoursville delighted guests with their appetizing hors d'oeuvres and delectable meal. The white, black accented, two tiered wedding cake and the delectable assortment of red velvet, chocolate and white buttercream frosted cupcakes were designed by Samantha's Kitchen. Luminita Photos of Montoursville were the wonderful photographers capturing the smiles, laughter and enchanting moments of the bridal couple, family and friends. And We Danced DJ Entertainment provided the musical entertainment for the evening.
Phillip and Samantha began the night dancing to "Fall Into Me" by Brantley Gilbert. Samantha then danced with her father for the traditional father/daughter dance. She surprised her stepfather with a special stepfather/daughter dance which brought tears to many eyes. Phillip also shined while twirling his mother across the dance floor. Phillip and Samantha chose to auction one dance with the bride and one with the groom that night instead of performing the traditional dollar dance. It was a memorable moment with people bidding for the honor of a dance. And We Danced DJ Entertainment kept the crowd rocking throughout the night.
Thank you Phillip and Samantha for choosing And We Danced DJ Entertainment to be a part of your wedding day festivities. Good luck in your new life as husband and wife!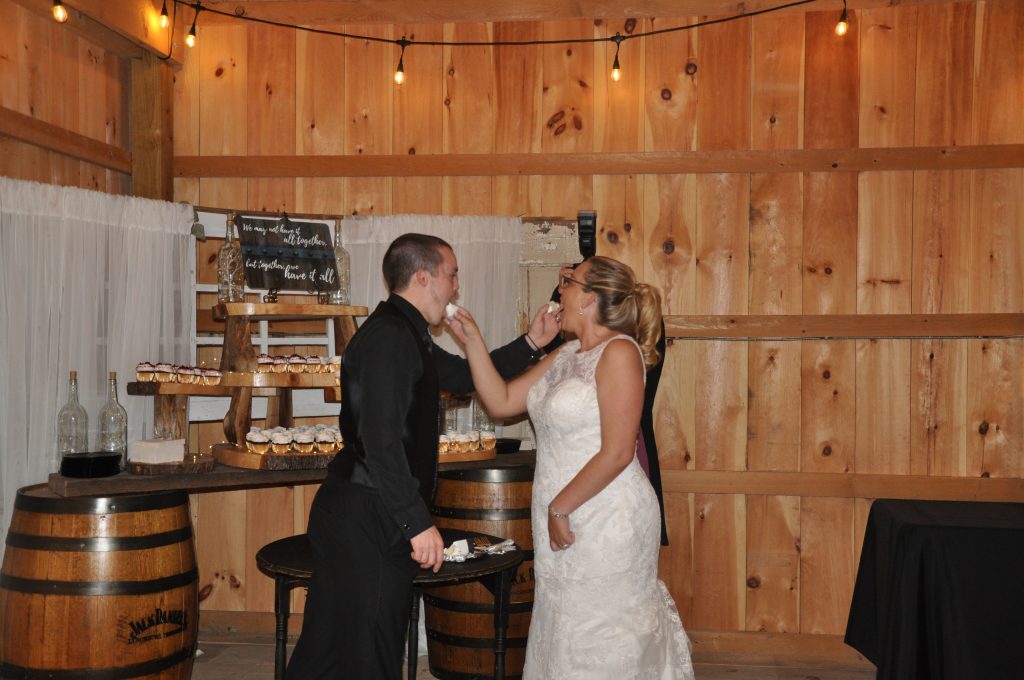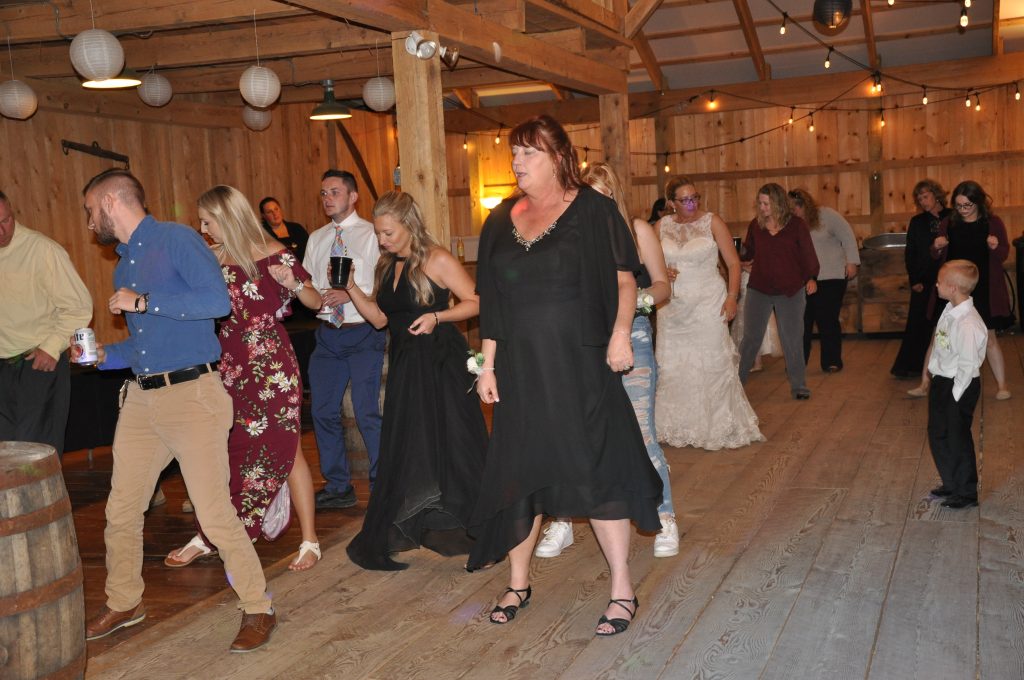 All photos and content in this blog post by And We Danced DJ Entertainment. Copyright © 2020. All rights reserved.