And We Danced DJ Entertainment had the pleasure of providing the awesome music for Emma's Sweet 16 party at Hollidaysburg's U.S. Hotel Tavern. Emma wore a beautiful navy blue lace dress with silver stilettos. Her theme for the night was a masquerade. Guests arrived with sensational masks for the occasion. The U.S. Hotel Tavern had a never ending buffet of fresh cut vegetables, wings, dip and pizza for the party guests. Emma thanked the guests with a decorated bag of milk chocolate nonpareils made by Mid's Candy of Ebensburg.
Lotsa Laffs Photo Booths was very busy with guests dancing to the music while posing for pictures with the fantastic props. Emma's parents were the first people to step behind the BIG camera and strike some poses. And We Danced DJ Entertainment had guests dancing to some old and new tunes. Friends and family gathered to joyously sing "Happy Birthday" to the new sixteen year old. Guests created a conga line during Pitbull's "Fireball." It was an impressive sight to see as guests moved around the room.
Sweet 16 parties are linked back to debutante balls found throughout the ages. This was a time where a young woman was presented to society to find a husband. Today, a young girl celebrates the next step in her life, young adulthood. A sixteen year old is able to obtain a driver's license. They are allowed to work 40 hours per school week and 48 hours per non-school week. A young adult is growing up, but don't forget the cake! Take the time to blow out the candles and make a wish. Maybe your wish will come true as it did for Samantha in the eighties movie Sixteen Candles.
Thank you Emma for allowing And We Danced DJ Entertainment to provide the awesome tunes for your Sweet 16 celebration!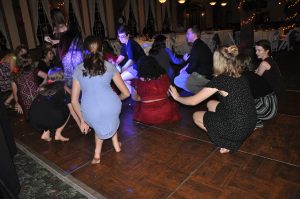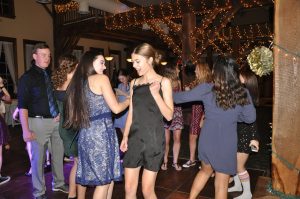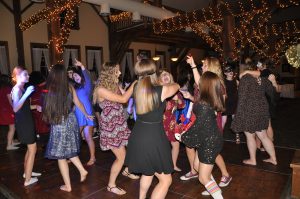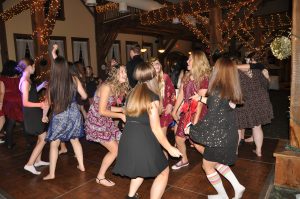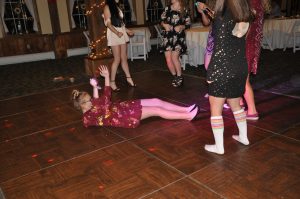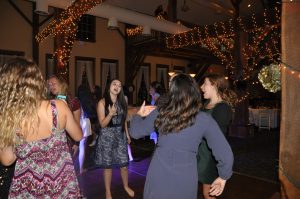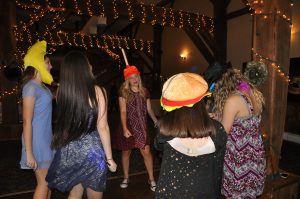 All photos in this blog post by And We Danced DJ Entertainment. Copyright © 2018. All rights reserved.