And We Danced DJ Entertainment had the honor of providing entertainment at Vince and Megan's Wedding Reception at Above The Valley Event Center.
Vince and Megan were married in Denver, Colorado and decided to have a reception in the State College area for friends and family. 2019 was the 10 year anniversary of their being a couple, and they emphasized that their wedding reception was a celebration of their first decade together. And We Danced DJ Entertainment provided the music, lights and emceeing for the evening.
Jam Band music was played by And We Danced DJ Entertainment to enhance cocktails along with upbeat music for the dinner hour. A little later, everybody was ready to have fun. Lights were turned down, and the guests began getting up and moving to the music. While some guests left the dance floor to get some fun pictures with their friends and significant others at the photo booth provided by Lotsa Laffs Photo Booths, many began to dance and move to the throbbing dance music. Guests were constantly on the dance floor dancing to their favorite tunes for the entirety of the evening with the sun setting in the beautiful valley backdrop.
Vince and Megan met working together in State College. They later graduated from Penn State University in 2013. After later spending time working in the Denver, Colorado area, Vince and Megan decided to tie the knot there. The announcement of their wedding reception in State College was an exciting surprise to all of their friends and family back home!
At the end of the night, many of the guests thanked And We Danced DJ Entertainment for a great time! We had a totally awesome time ourselves, and we thank Vince and Megan for inviting us to be the entertainment and emcees for their wedding reception. Congratulations to both of you!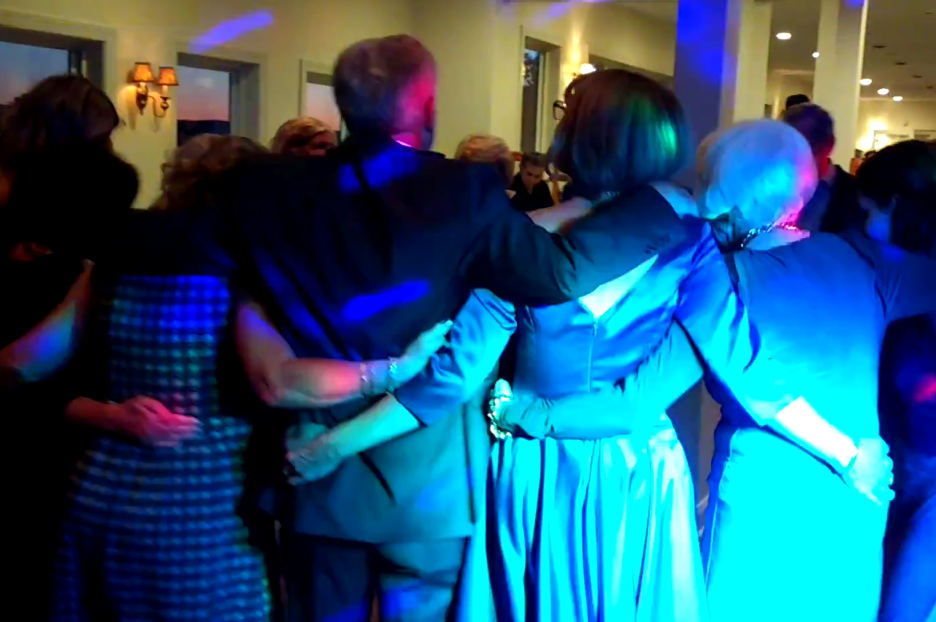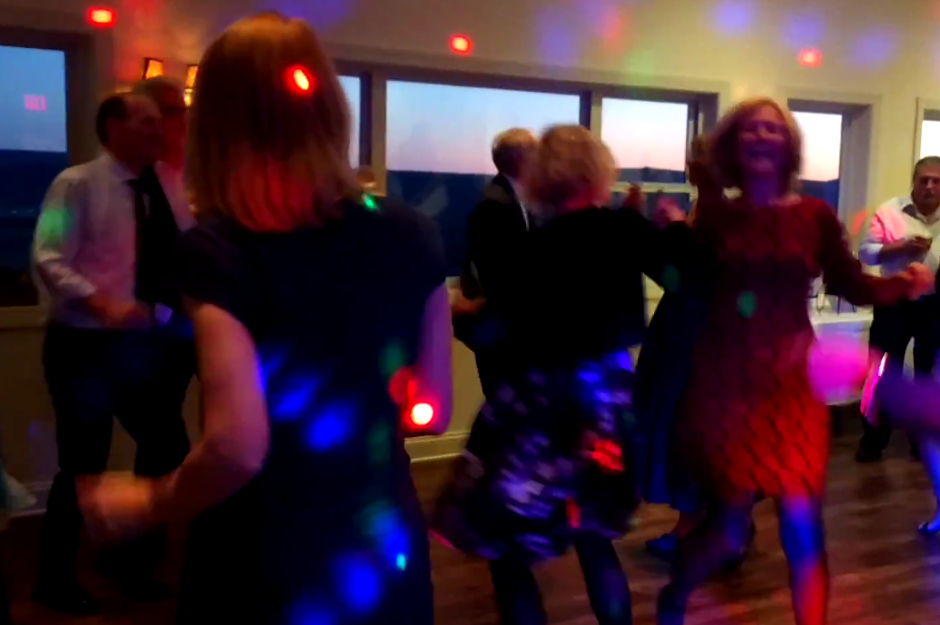 All photos and content in this blog post by And We Danced DJ Entertainment. Copyright © 2020. All rights reserved.