And We Danced DJ Entertainment had the pleasure of celebrating the 50th Anniversary of Israel and Nancy Chapa at Above The Valley Special Event Center. Israel and Nancy's two lovely children planned the event. Israel and Nancy renewed their vows and celebrated with a lovely buffet furnished by Harrison's followed by the cutting of the cake and dancing. Many friends and family members were on hand to celebrate this momentous occasion.
Nicole Chapa, daughter of Israel and Nancy, gave a brief history of the meeting and growth of love between Israel and Nancy. Nancy is a former flight attendant. While on a layover in New York City, Nancy and a fellow flight attendant decided they were hungry for Mexican food. The Mexican Restaurant's maitre'd was Israel. Nancy found Israel handsome, while Israel was captivated by Nancy's beauty. The couple finally eloped, and Israel opened a Mexican Restaurant in Connecticut. Eventually the couple retired and moved to the Centre County region of Pennsylvania.
Israel and Nancy were serenaded with violin music from their grandson David Diaz. A special song was written and performed for the anniversary couple by Joel Waan. Joel played the ukulele while singing to the happy couple and their guests. Nicole and her boyfriend, Vinny "Vungh" Waan, choreographed a lovely Bachata dance to Lola Jane's "Kiss Me." Nicole and Vinny were awesome Latin dancers. Later, they continued to wow the guests with their Latin moves.
Since the anniversary couple eloped the first time, their children wanted to celebrate this golden anniversary in a grander way with And We Danced DJ Entertainment. Nancy and Israel opened up the dance floor with "Country Bumpkin" by Cal Smith. Following the opening dance, And We Danced DJ Entertainment continued to play the music the happy couple enjoyed. Country, Salsa, Bachata, Merengue and Pop were the featured dance genres for the guests' dancing enjoyment.
Thank you Israel and Nancy for choosing And We Danced DJ Entertainment to be a part of your Golden Wedding Anniversary festivities. Enjoy all the sweet memories you two garnered in your fifty years together!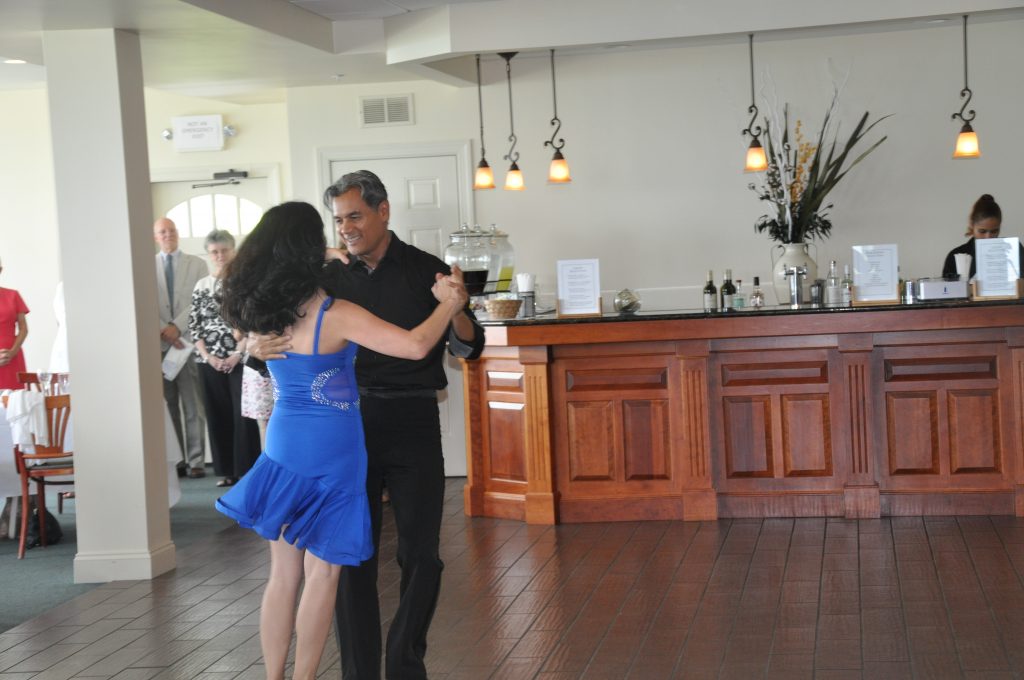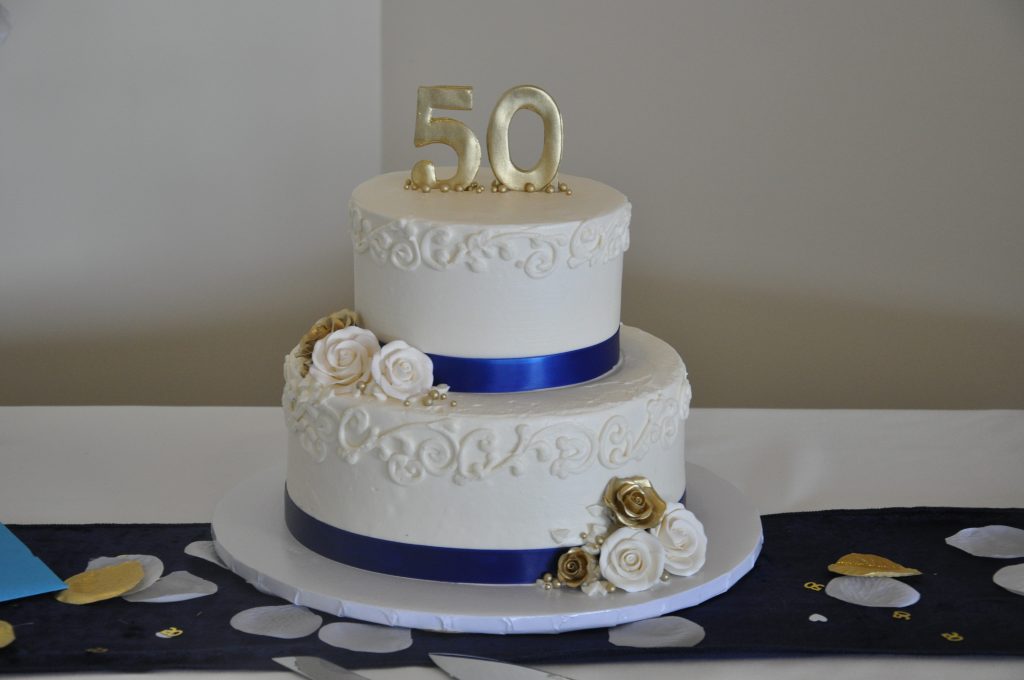 All photos in this blog post by And We Danced DJ Entertainment. Copyright © 2019. All rights reserved.