And We Danced DJ Entertainment provided ceremony sound and reception entertainment for the marriage of Casey and Sadie held at the Brookmere Inn and Wineries. The happy brides were united in marriage by Bonnie Kline-Smeltzer. Casey was garbed in a white, three quarter length sleeve, lacey, bridal gown while her hair was adorned with a wreath of flowers. Sadie was garbed a black lace, with a gold undertone, sleeveless gown with a chaplet of flowers in her hair. Both brides wore bridal gowns from Ava Laurenne Bridal. Casey and Sadie's attendants were attired in a rainbow of whimsical, rich earthy colors such as forest green and ocean blue which were inspired by their theme, The Lord of the Rings.
Harrison's Eatwell Catering staff presented the guests with tempting hors-d'œuvres and a magnificent meal. Avant Garden created the beautiful bouquets, corsages, boutonnières, and wreaths. Dolce Vita Desserts crafted a colorfully gorgeous wedding cake, chocolate, and vanilla cupcakes. Donuts were also available for guests to partake and enjoy. Claudia Harris captured those beautiful and glorious moments between the happy brides, family, and friends throughout the day and evening.
Casey and Sadie made history dancing to Howls Moving Castle's "Merry Go Round of Life." The happy brides did not perform the traditional parent dances, but they chose two special songs that guests could dance with a parent or child symbolizing the parent dances. Casey's brother, Ben, performed a few songs with his band, the Blue Chickens, an up-and-coming State College group. The arrival of Dr. Lawrence Keener-Farley, Dance Master, for the Civil War Dance Foundation and members provided an entertaining hour of Civil War dancing. Guests were taught to line dance to a variety of songs that had people laughing, clapping, and enjoying the experience of nineteenth century dancing. The night ended with Bill Medley and Jennifer Warne's "(I've Had) The Time of My Life" which illustrated the entire day.
Thank you, Casey and Sadie for choosing And We Danced DJ Entertainment to be a part of your wedding day festivities. Good luck as you begin your married life together!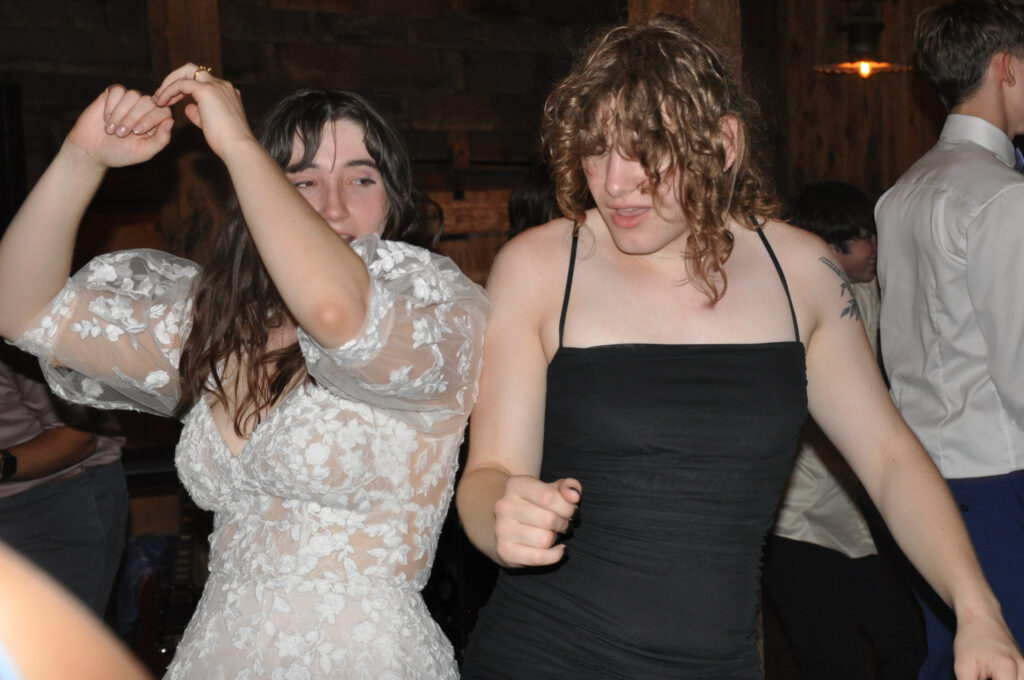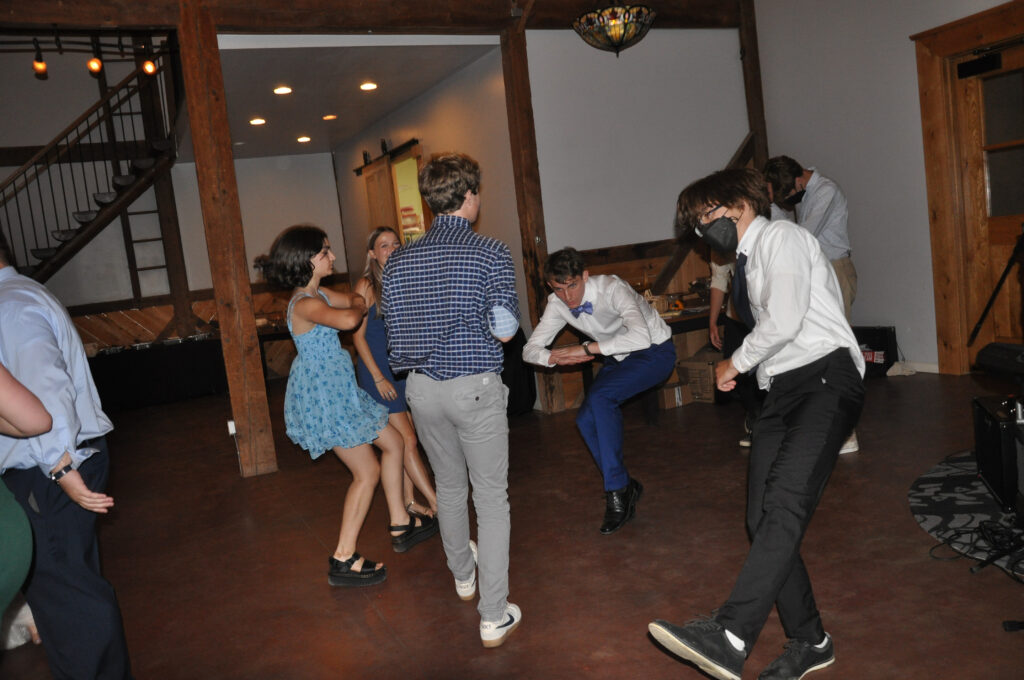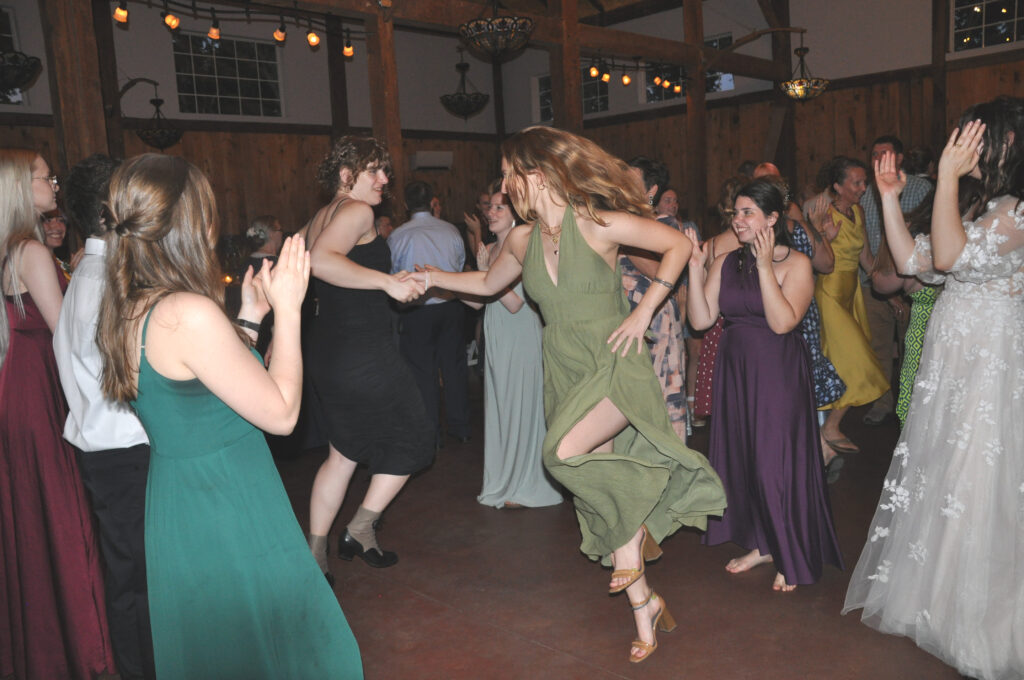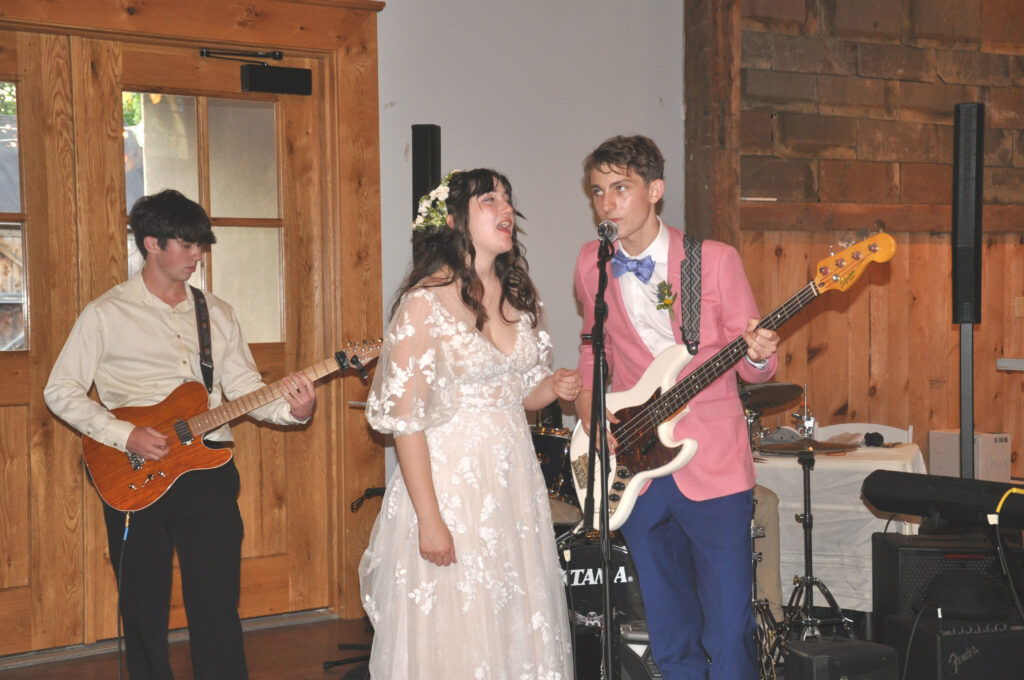 All photos and content in this blog post by And We Danced DJ Entertainment. Copyright © 2022. All rights reserved.