And We Danced DJ Entertainment had the pleasure of celebrating the marriage of Amber Miller to Brandon Dougherty at Earlystown Manor. Their reception followed their wedding nuptials which were performed by the godfather of the bride, Don Drass. Autumn is Amber's favorite time of year, and she chose the season as the color theme for her wedding day. Amber wore a stunning Pine Ridge sleeveless, beaded, white gown with a white veil. Brandon sported a blue suit, white shirt and white tie. The bridesmaids were arrayed in teal, sleeveless gowns, and the groomsmen were attired with blue suits, white shirts and teal ties. Amber and her bridesmaids carried bouquets featuring white, burgundy and yellow flowers with taupe and brown floral accents. Brandon and his groomsmen were arrayed in burgundy and white boutonnieres.
Deb's Creative Cakes and Decor crafted the beautiful three tiered wedding cake. CK's Catering presented a delectable buffet for all to partake and indulge. Emily Lane of Emily Lane Photos was the wonderful photographer that captured the couple's first dance and all the enchanting moments throughout the day and night. And We Danced DJ Entertainment provided the stellar musical tunes for all to enjoy that night. Brandon and Amber began their night dancing to Ed Sheeran and Beyonce's duet version of Perfect. A memorable moment occurred when Brandon escorted his mother, Donna Boring, to the dance floor for the mother and son dance. Donna has been confined to a wheel chair and spent six months working to stand for this moment. Brandon helped her stand up and they slowly danced in place to Nichole Nordeman's Slow Down!
Brandon and Amber spent the night talking, laughing, kissing, snuggling and dancing together and with family and friends. They met and attended Cambria Heights together. It took Amber many years before she agreed to go out with Brandon on a date. They are best friends and cannot wait to see what the world has in store for them as a married couple!
Thank you Brandon and Amber for choosing And We Danced DJ Entertainment to be a part of your wedding day festivities. Good luck in your new life as husband and wife!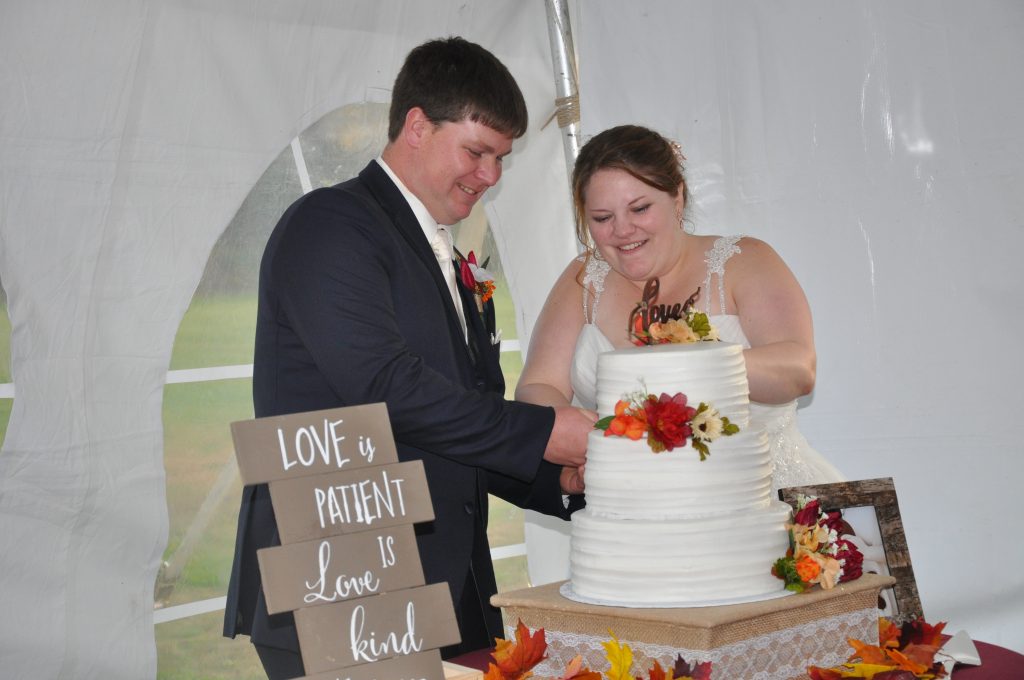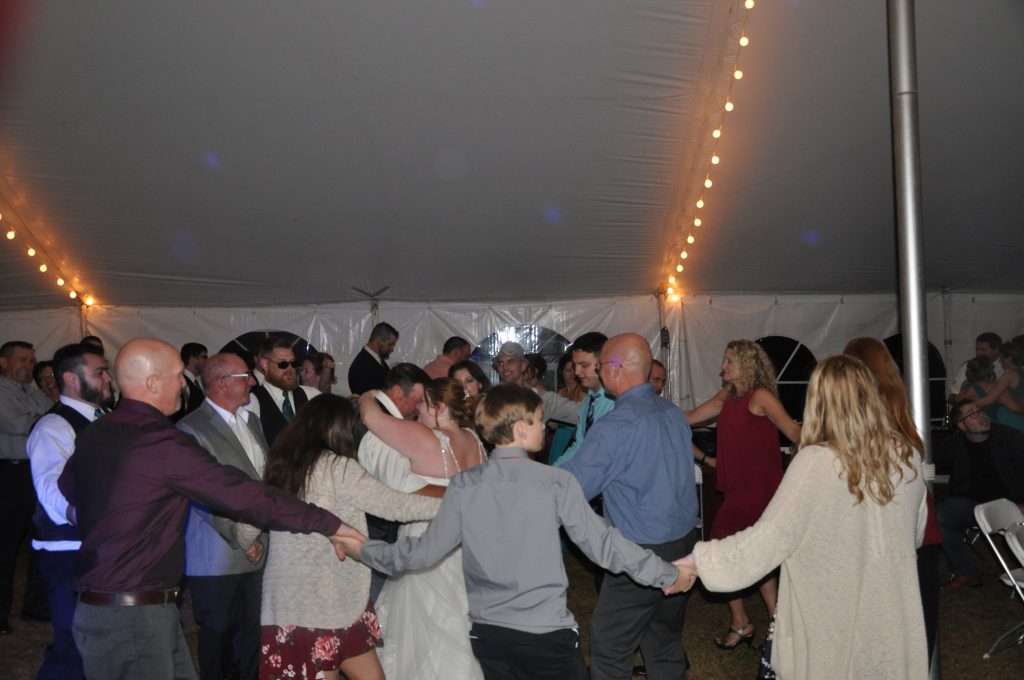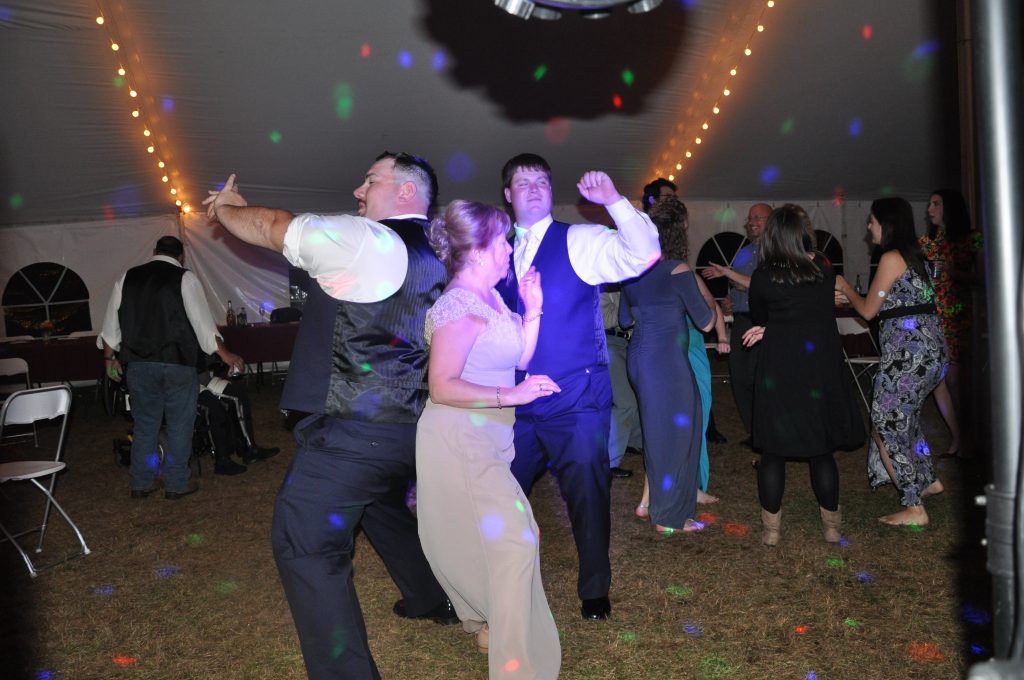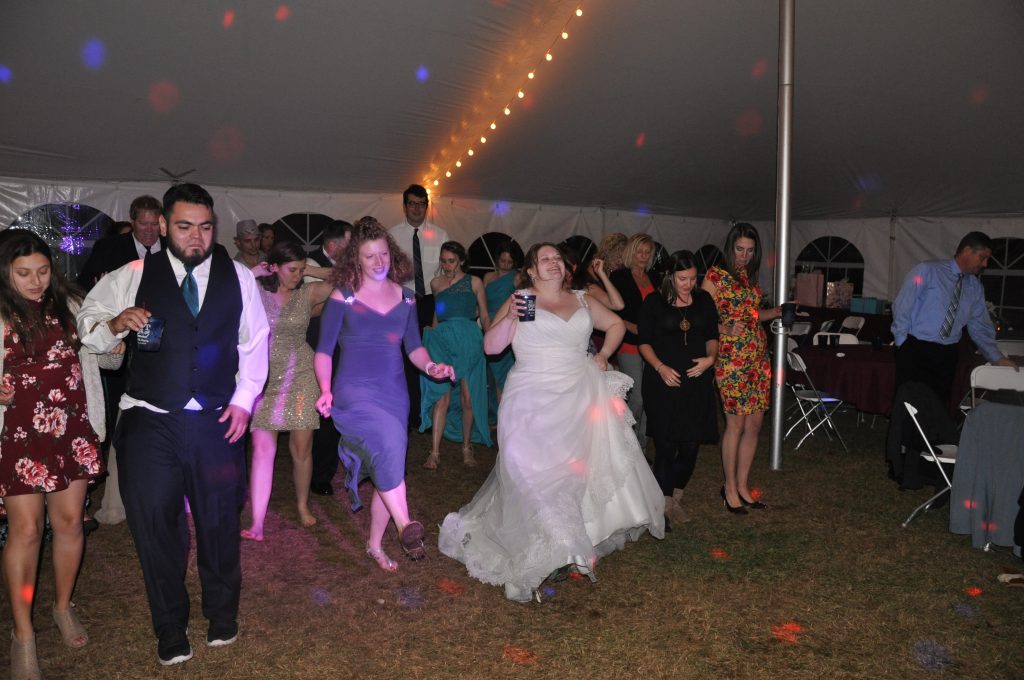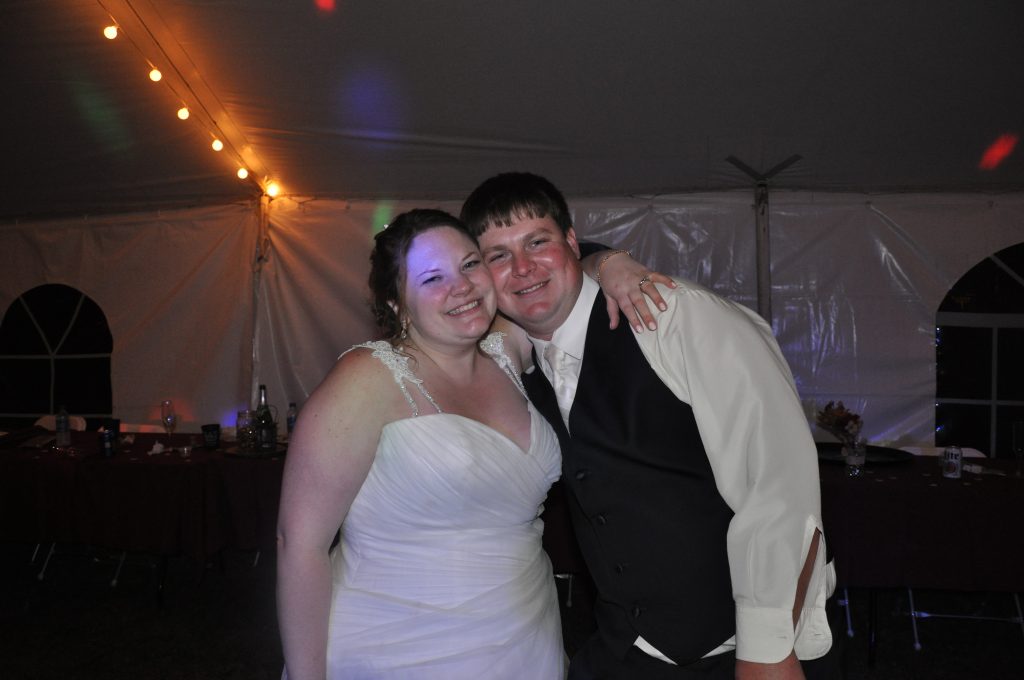 All photos in this blog post by And We Danced DJ Entertainment. Copyright © 2019. All rights reserved.