And We Danced DJ Entertainment had the pleasure of providing the ceremony music and reception entertainment for the marriage of Anastasia and Bobby. Mike Brossman performed the beautiful outdoor ceremony in Woodland, PA. Anastasia wore a gorgeous white, sleeveless gown while her bridesmaids wore delightful black dresses or gowns. The bride and her bridal party carried bouquets of red and white roses alongside fetching greenery. Bobby wore a maroon shirt, black slacks, black vest and a single red rose surrounded by greenery as his boutonnière. His groomsmen wore black shirts, black pants, maroon vests and a single white rose flanked with greenery as their boutonnières. The couple's dog also served as a groomsman and wore a bandanna sporting the phrase, "I Do Too."
The groom's sister, Stacey, fabricated the two layer wedding cake. Micaela Burkholder of Micaela Burholder Photography was the wonderful photographer that captured the couple's exchange of vows, first dance and all the enchanting moments throughout the day and night. Mabel's Pizza Shop of Clearfield provided a delicious buffet of cheese, pepperoni, sausage and white pizza for all to partake and enjoy. Pierogies were also a tasty treat paired with butter and other yummy toppings.
And We Danced DJ Entertainment kept the excitement flowing with memorable music to pump up the crowd. The newlyweds began their night dancing to "Greatest Love Story" by LANCO. Bobby and Anastasia were not afraid to show the crowd their dance moves throughout the night. The crowd was eager to dance and have fun under the warm, star filled night sky. And We Danced DJ Entertainment said goodnight to the crowd with Garth Brooks' "Friends In Low Places."
Thank you Bobby and Anastasia for choosing And We Danced DJ Entertainment to be a part of your wedding day festivities. Good luck in your new life as husband and wife!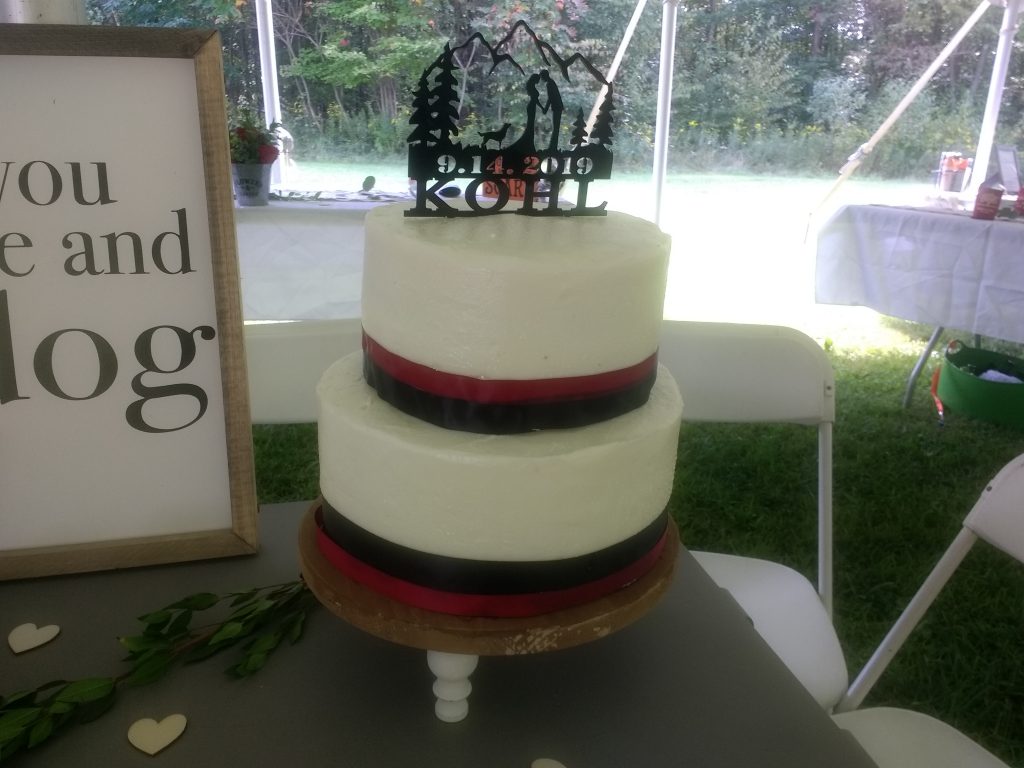 All photos in this blog post by And We Danced DJ Entertainment. Copyright © 2019. All rights reserved.