And We Danced DJ Entertainment had the pleasure of being the musical entertainment for the holiday party and grand opening celebrations of the Bellefonte GIANT grocery store. The newly opened GIANT, located in Benner Township, had a fun-filled holiday party with food, music, and photo booth fun with Lotsa Laffs Photo Booths for employees, family, and friends before the official grand opening celebrations.
And We Danced DJ Entertainment kept the holiday cheer for both events amped up and provided the drum roll for the official ribbon cutting celebration of events opening the GIANT grocery store to the customers that were lined up ready to enter. Folks entering GIANT were excited to have a grocery store close to their home. The first 200 customers to enter received a reusable GIANT shopping bag filled with GIANT products, samples, and savings. Customers were able to sign up for the GIANT rewards program. 
The Bellefonte GIANT is in the new Paradise Shopping Center along Benner Pike and Paradise Road in Benner Township. The store occupies 50,000 square feet and is the first establishment in the Paradise Shopping Center. It offers GIANT Direct which is the chain's online-ordering service allowing customers to pick up items on the go. The GIANT grocery store also opened an on-site gas station to fuel cars as well as charging stations for electric vehicles.
Benner Township's GIANT offers customers traditional grocery goods, fresh meat, seafood, produce, bakery treats, floral arrangements, and a beer and wine eatery. The store features a hot foods bar serving smoked meats and made instore sushi. All grocery, gas station, and electric charging will be eligible for savings under the GIANT rewards program.
Thank you, GIANT for inviting And We Danced DJ Entertainment to be part of your exciting holiday party and grand opening event! We wish you the best of luck in your future endeavors.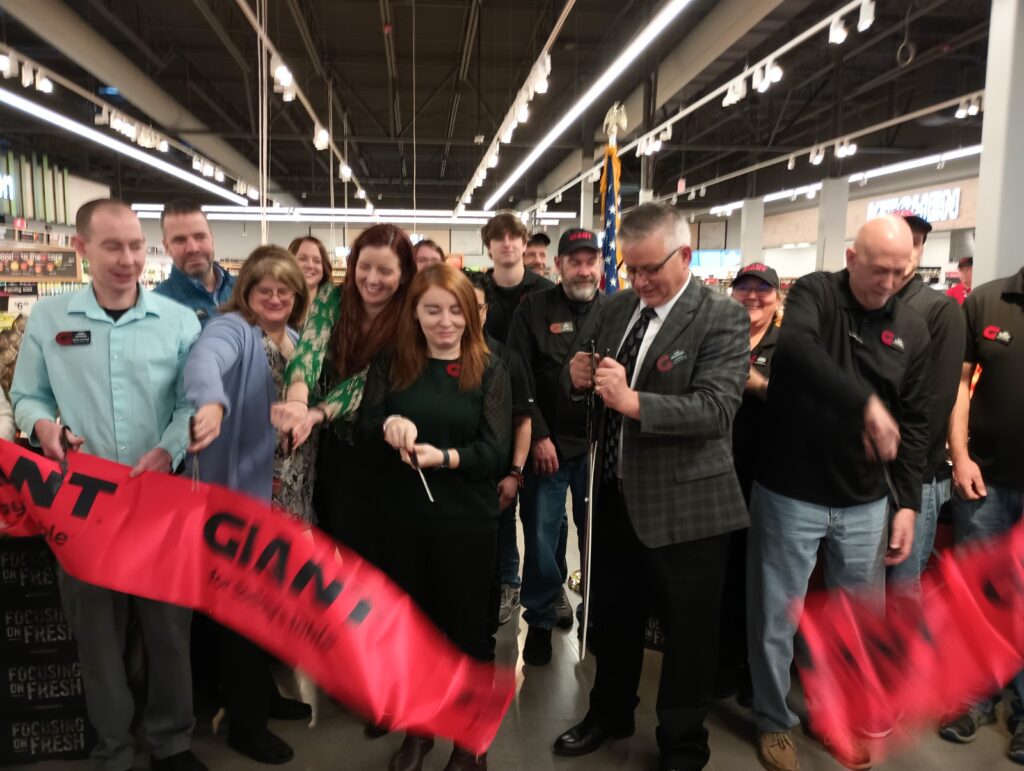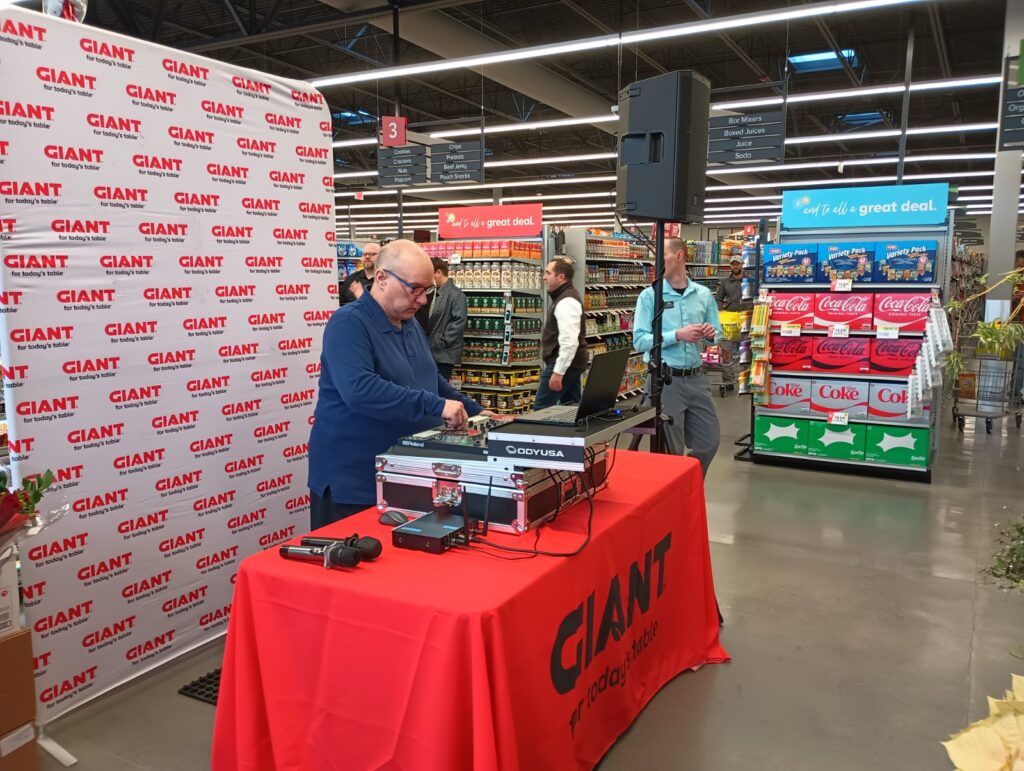 All photos and content in this blog post by And We Danced DJ Entertainment. Copyright © 2022. All rights reserved.