And We Danced DJ Entertainment was 1,809 feet above sea level while providing sound, lights, emceeing and music for Katie Foytik and Kurtis Webb's marriage and reception at Harrison's Above the Valley Event Center in Centre Hall on August 11th. Katie wore a stunning off-white, sleeveless gown with a beaded bodice. Her sparkly, gold sequined tennis shoes were a marvelous pairing to her ensemble. Katie held a beautiful bouquet of light orange roses offset by a collection of white flowers. Kurtis and his groomsmen wore black suits with white shirts.
Katie was escorted down the aisle by her father. Joshua Wallace of Milton, PA was the officiant for the ceremony. Katie was traditional for most of the ceremony, but she was untraditional for the recessional. She surprised her husband by having And We Danced DJ Entertainment play "Fly, Eagles, Fly" for the recessional, since Kurtis is a BIG fan of the Philadelphia Eagles . When he heard the beginning of the song, his jaw dropped, and he quickly turned to Katie with a stunned expression! Before leaving the room, he shouted E-A-G-L-E-S at the end of the song and left to take some stunning photos with the view at Above the Valley!
Kurtis and Katie met through a social app. Her theme for the wedding was gold, white and pink. Dolce Vita Desserts provided an enticing array of cupcake flavors for the event along with the beautiful white cake that Kurtis and Katie cut together to celebrate the day. Shannon Susi was the photographer for the Foytik-Webb marriage day.
While Kurtis and Katie were preparing to feed each other a piece of cake, the crowd was asked if the couple would be nice while feeding each other the piece of cake. Kurtis and Katie were not nice and had icing smeared on their faces. And We Danced asked if they would kiss, and Kurtis promptly made sure that Katie had more icing than he did while kissing!
Thank you Kurtis and Katie for allowing And We Danced DJ Entertainment to be a part of your marriage ceremony and reception. Good luck in your new life as husband and wife!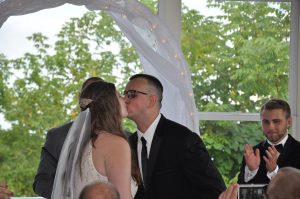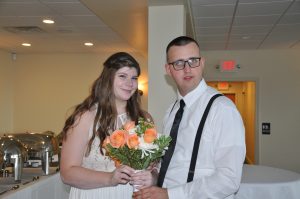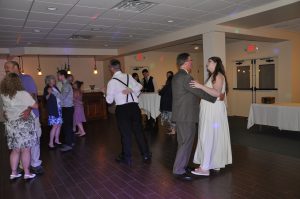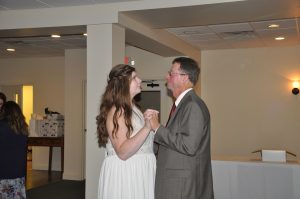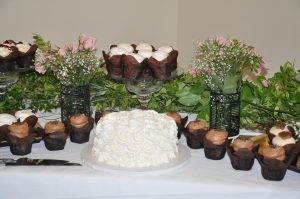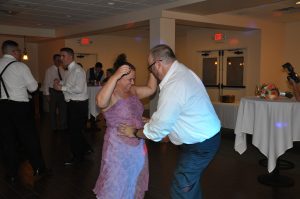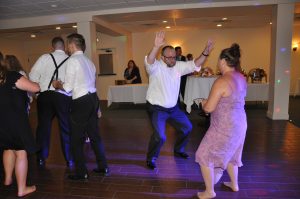 All photos in this blog post by And We Danced DJ Entertainment. Copyright © 2018. All rights reserved.