And We Danced DJ Entertainment had the pleasure of providing the musical tunes for Natalie's Magnificent Pool Party. Natalie chose a beautiful, sunny day to host her party. She had a lovely luncheon available for guests to partake. A bartender was busy serving kid-friendly and adult refreshments to guests. A photo booth was available for guests to take some pictures, and And We Danced DJ Entertainment was busy mixing while guests were busy singing the tunes, clapping to the music or dancing.
Natalie's puppy also played a big role at Natalie's Magnificent Pool Party. When the puppy was allowed out to play with guests around the pool, she made sure she got to sample the treats available from the luncheon. The puppy didn't step behind the camera for any photo booth photos, but the bartender did serve her a big glass of ice cold water. Natalie's puppy was a little nervous about stepping into the pool, but she finally dived in and swam to get Natalie's attention and approval. The puppy showed everyone that she did indeed know how to doggy-paddle.
Throughout the ages, people have been gathering around bodies of water. So, pool parties have been part of history for a very long time. Looking back, the first man-made public pool known as the "great bath" was created in 3000 B.C.E. by the Mohenjo-dario people. In the 6th century B.C.E., the Palaestras create an open pool for socializing and swimming. By 305 A.D.E., the Romans built the first heated public pool. In the early 1800s, England creates the first indoor swimming club which becomes really popular as a meeting area. In 1895, the Biltmore Mansion in Asheville, North Carolina, the family home of George and Edith Vanderbilt, is the first American home to have an indoor swimming pool and hosted pool parties. In 1907, the Philadelphia Racquet Club opens the first modern above ground swimming pool. By the 1950s, backyard pool parties are soaring in popularity. Today, there is one activity people cannot live without and that is swimming. The only thing that beats just going swimming is having a magnificent pool party where everyone can relax, cool off and have some fun!
Thank you Natalie for choosing And We Danced DJ Entertainment to be a part of your Magnificent Pool Party festivities.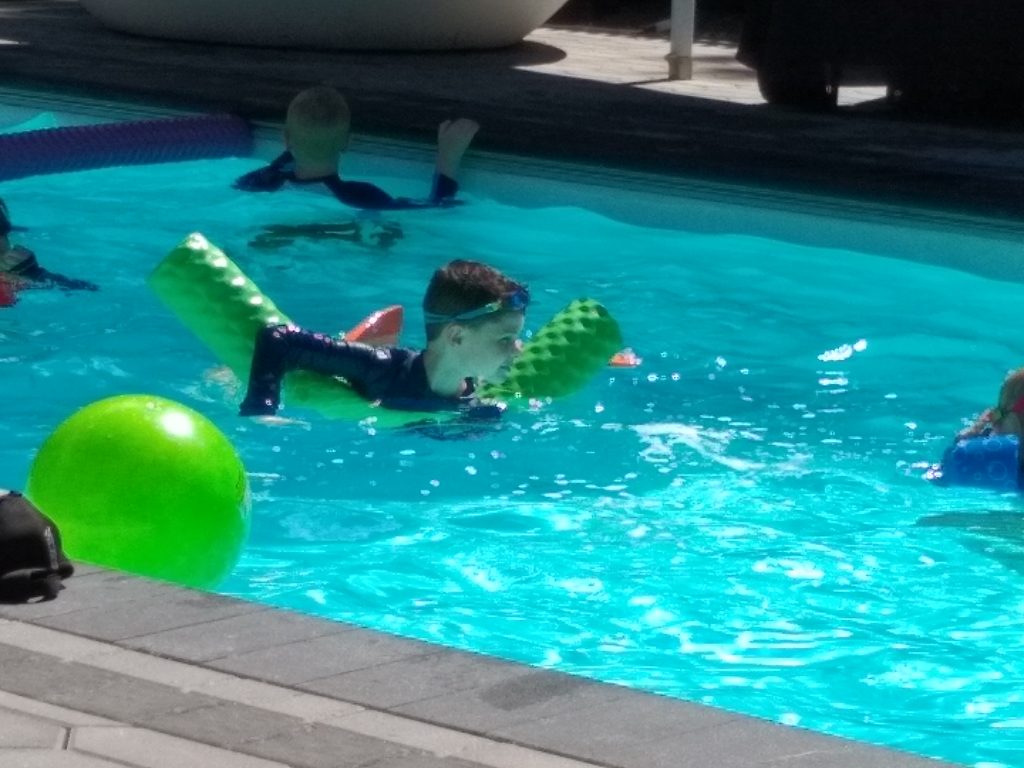 All photos and content in this blog post by And We Danced DJ Entertainment. Copyright © 2020. All rights reserved.